We are an authentic ayurvedic treatment resort in Sri Lanka
Lawrence Hill Paradise Ayurveda Centrum is a certified and authentic ayurvedic treatment resort in Hikkaduwa, Sri Lanka. Established in 2001, we have been providing affordable, holistic herbal cures for those seeking to de-stress, detox, relax and find relief through ayurvedic medicine and a healthy ayurvedic diet and lifestyle. Whether you prefer a wellness holiday or a more immersive healing experience; we have got it all.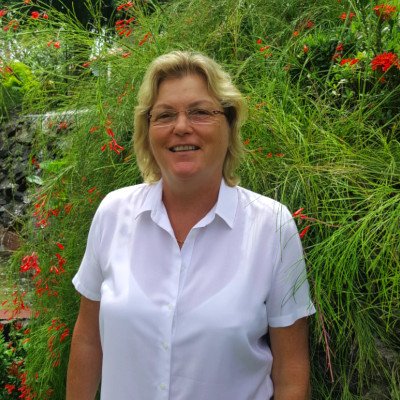 Our Story
At the end of the 1990s I felt the urge to give my life a new direction. I travelled to Sri Lanka to experience an Ayurveda cure with the aim of getting invigorated and replenishing my joie de vivre. This intensive and impressive cure gave me such an impetus that I immediately knew what my next step would be: building an authentic Ayurveda Centre in Sri Lanka has not simply given my life a new direction; it has also given it a new meaning.

I opened Ayurveda Centrum Lawrence Hill Paradise on the wonderful tropical island of Sri Lanka in 2001, with the objective of offering genuine high quality Ayurveda cures in the country of origin and including as many European conveniences as possible. Our Sri Lankan staff members were trained assiduously and with a lot of energy and conviction. The result of that education still provides the cornerstone for conducting authentic Ayurveda cures at the Ayurveda Centrum Lawrence Hill Paradise to this day. My team and I have been successful in helping many guests find a more intensive and healthier way of life. In doing so, we have given them a solid basis for independent and self-reliant health care. Naturally we will continue to pursue and - of course - improve upon our joint past achievements. That's a firm promise!

Best Regards,
Christine Keusch
Our Certificates and Quality Standards
We are one of the few certified Ayurveda treatment resorts in Sri Lanka and we are proudly striving to be the best. Below are certificates we have received that endorse us to carry out our high quality herbal treatments, ayurvedic product and medicine manufacturing and run our ayurvedic pharmacy on behalf of our guests.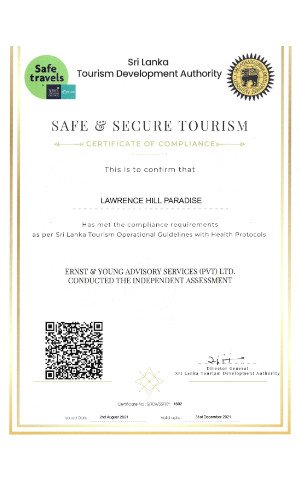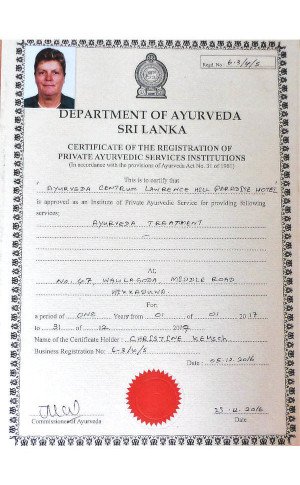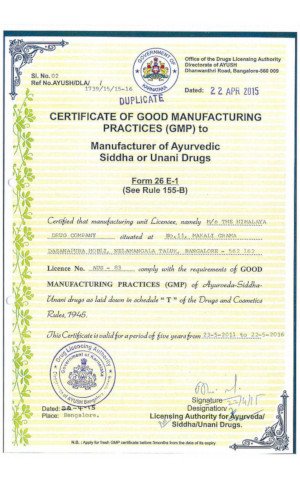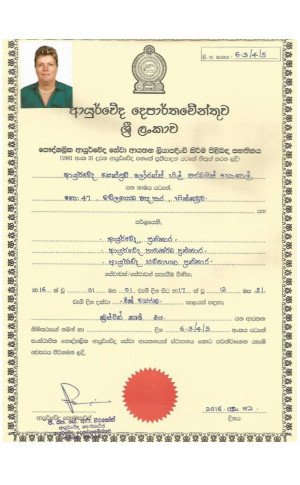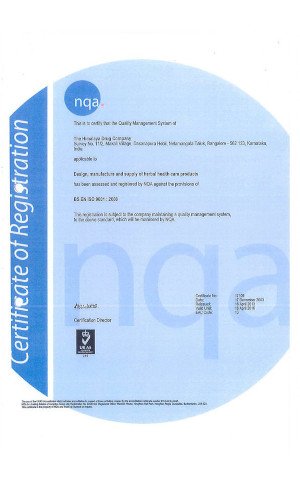 Our Doctors
Our professional Ayurveda doctors have studied for at least 6 years to gain their qualification. They carry out all medical consultations, acupuncture treatmentss, supervise and guide our therapists. Our doctors are always happy to answer any questions you may have or make themselves available for an additional short consultation, if you are experiencing any problems.
Dr. Buddhika

Dr. Buddika studied Ayurvedic Medicine at the Gampaha Wickramrachchi Ayurveda Institute (GWAI) of the University of Kelaniya and also trained there as an Acupuncture Therapist. Following her degree, she did a one year internship at various hospitals, building her skills and know-how as an Ayurvedic medical practitioner. Her biggest passion is to help people maintain and regain their health.

"Ever since I was a girl, I wanted to be an Ayurvedic Doctor and help heal people with natural herbal medicine. I love that Ayurveda is a holistic approach, which takes the spiritual side of a person into consideration as well."
Dr. Pavithra

Dr. Pavithra studied Ayurvedic Medicine at the Gampaha Wickramrachchi Ayurveda Institute (GWAI) of the University of Kelaniya. She then completed her one year internship at four different hospitals, adding to her expertise and also completing her training as an Acupuncturist at the Sir Anton Jayasuriya International College of Acupuncture. Dr. Pavithra also has a keen interest in the beauty aspects of Ayurvedic herbs and has studied Ayurveda Beauty Culture intensively.

"For me the greatest joy is to get close to the guests, to truly understand their health issues and to witness their health improve, so that they can go on to live a long life. I am also fascinated with using herbal remedies to make people more beautiful and Ayurveda offers a great opportunity to do so".
Consulting Doctor
Dr. Preethika

Dr. Preethika comes from a family of Ayurvedic Doctors. After her studies of Ayurvedic Medicine, she stepped into her father's footsteps in 2004 and has been practicing as an Ayurveda Doctor ever since. Dr. Preetikha spent 6 months in an Ayurveda resort in Germany, where she was able to familiarize herself with German culture and gain a good understanding of the German language. We are very happy to have her on the Lawrence Hill Paradise team as a Consulting Doctor and many of our repeat guests have very fond memories of Consultations with Dr. Preethika!

"My main interest and expertise lies in the classic panchakarma cure and I am especially passionate about helping people with arthritis. Ayurveda offers many means of alleviating their suffering."